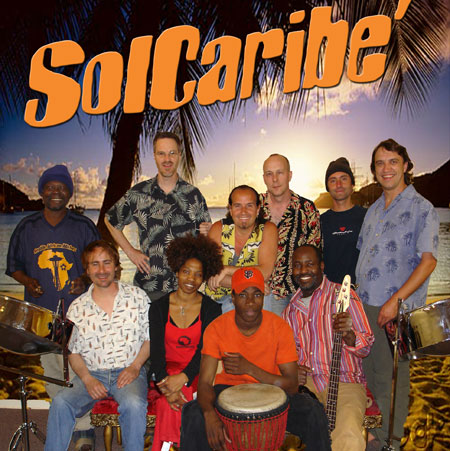 ...Listen to SolCaribé while you browse
Click here ...
SolCaribé pays homage to the music of Trinidad & Tobago, Jamaica, Nigeria and Brazil with dance grooves from the West Indies and beyond. A healthy dose of Soca, Classic Calypso, lovers reggae... mixed with Afrobeat and a little funk keep Bay Area audiences coming back to the dance floor for more....
SolCaribé features an all star line up of Santa Cruz groove veterans, including members from Kosono, Santa Cruz Steel, Sambada, Pankind, Root Awakening and Samba Ngo.
SolCaribé brings the fete to California and ...de bachannal to your backyard!